Celebrating our love of the horse
Saturday 27 August is our opportunity to reconnect, honour our award winners, celebrate our Victorian equestrian community and our shared love of the horse.
Awards
are brought to you by 

The Equestrian Victoria Awards are held annually and recognise outstanding contributions and achievements within Victorian equestrian sport. It is the time of year when we come together to celebrate achievements of the year across age, disciplines and roles.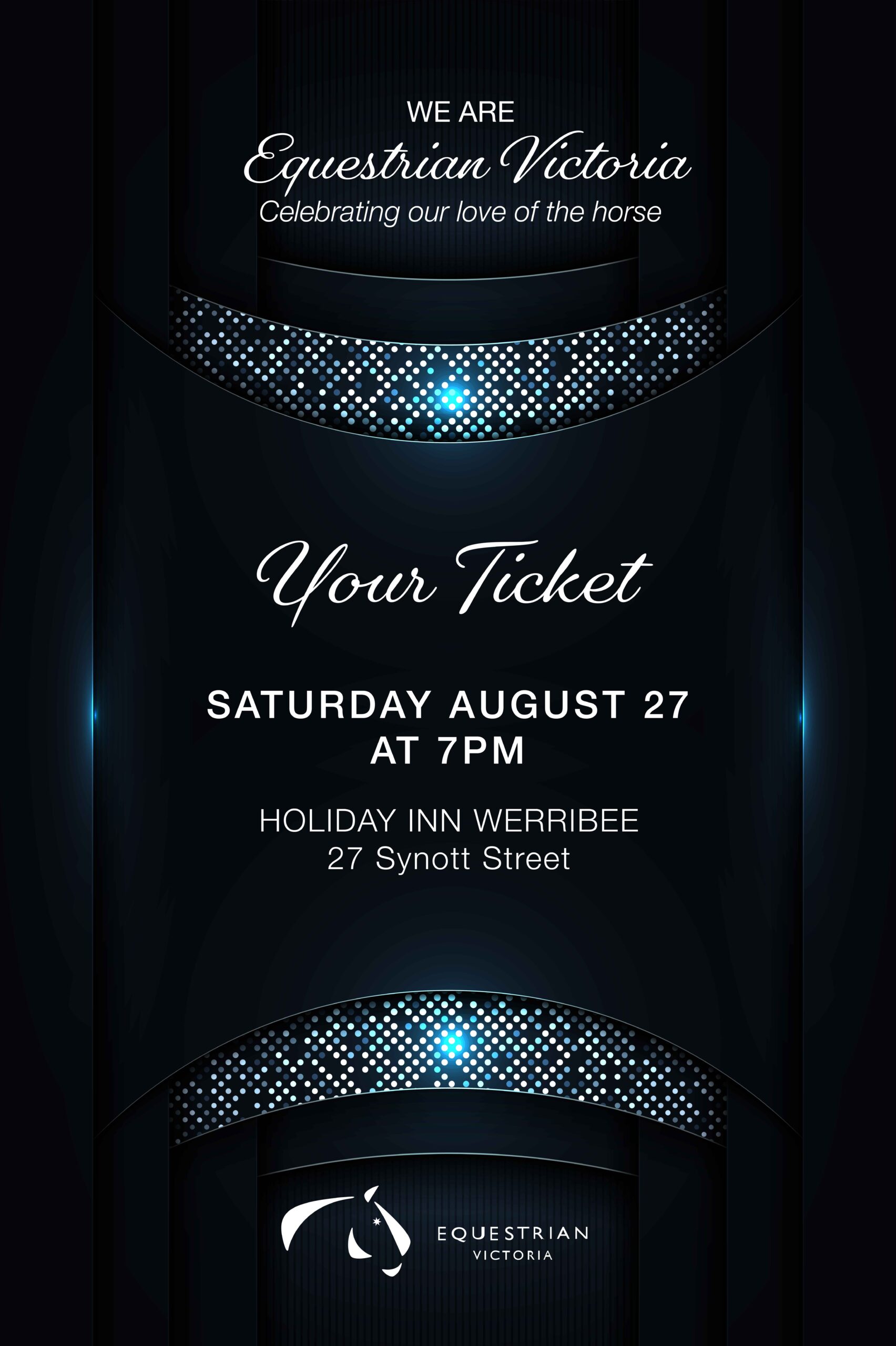 COME JOIN THE CELEBRATION
After the last two years of Covid disruption, we are ready to party. We hope you'll join us for an evening of celebration and appreciation featuring the 2022 Equestrian Victoria Awards.
Held at the charming Holiday Inn Werribee overlooking Melbourne, there will be food, drink, entertainment, lucky door prizes and a silent auction. This is your chance to celebrate your love of the horse with friends, coaches, sponsors, and other members of Equestrian Victoria's community.
When: Saturday 27 August. 7PM – 11PM
Where: Holiday Inn Werribee, 23 Synott Street
Dress Code: Cocktail
Tickets: $85 per person
With limited ticket availability, be sure to secure your spot now!