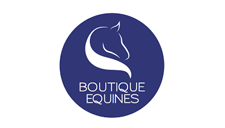 GROOM OF THE YEAR FINALIST
Terry Van Heythuysen

MEET TERRY
Terry Van Heythuysen has been involved with horses, and specifically show horses, for more years than Terry would like to officially acknowledge. The nomination for Terry as 'Groom of The Year' is from all of the members of the Romsey Park Show Horse Team.
Terry's knowledge and commitment to our team of horses is second to none & we know that our horses are cared for, prepared and presented to the highest level possible regardless of being at home or at an event. The Romsey Park Team of horses compete at the highest level within Show Horse. The results of the team include a multitude of Champions, Reserve Champion and winner placings over the 2019/20 year.
JUDGING CRITERIA
Level of competition in which horses compete
Training and self development undertaken/acquired
Demonstrated ability to multi task, work under pressure and show initiative above and beyond job specifications
HOW TO VOTE - VOTING HAS CLOSED
Before casting your vote we'd like you to get to know our finalists by reading their profiles below.
You'll also need your membership number, so have it handy when you're ready to make your selections. We also ask that you look at the criteria listed for each category and use these points to make your decision – remember, it's not about just being a nice person!
When you are ready to cast your vote, simply click on the VOTE NOW button.
VOTING ELIGIBILITY
You must have been a financial member at some point during the period 1 July 2019 until Monday 21 September 2020 to be eligible to cast a vote. You are only able to submit ONE voting form per category. The following will be deemed void and will be removed:
duplicate votes in a category by the same member
unfinancial members (as per time period above)
invalid or incorrect membership numbers