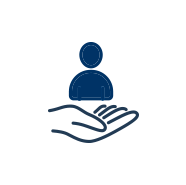 2021 EQUESTRIAN VICTORIA
LIFETIME SERVICE TO SPORT
Jan Smith

MEET JAN
Jan has dedicated her life to dressage. She is involved in swabbing, the Young Rider program, stewarding at all major CDIs and national events along with the grass-roots level of the sport. She judges at all levels and donates her time to smaller organisation and country shows.
Jan has successfully delivered the Young Rider Development Program and has been the Event Director and Co Event Director of the Youth Dressage Championships for many years and on the organising committee since the event commenced in 2002.  She has been part of the Dressage Victoria and Victorian Coaching Committee for many years, and is an EA Level 1 Dressage Coach. Jan is also a National Dressage Selector, A Level Dressage Judge,Young Horse offficial, FEI Level 3 Steward, Victorian Brand Medication Control Officer and Program Steward.
She has been involved as an official at almost every dressage event in Victoria over  many years. Jan's extensive, up to date and reliable knowledge of rules, along with her highly regarded integrity, makes her the 'go to' official for dressage at a state and national level. Jan's attitude is one that is described as 'more than 100% committed', 'tenacious', and 'tireless'.
In 2020, Jan was awarded the 'Julius Patching Sport Official of the Year' Award presented by the Victorian Olympic Council.