CELEBRATING OUR LOVE OF THE HORSE
Awards
27 AUGUST 2022 HOLIDAY INN WERRIBEE
Brought to you by

PERFORMANCE BASED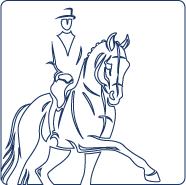 2022 Equestrian Victoria AOR Dressage Rider of the Year
PERFORMANCE BASED
 2022 Equestrian Victoria AOR Dressage Rider of the Year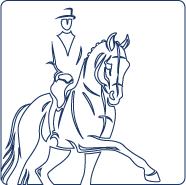 About the awards
The overall Victorian Amateur Owner Rider of the Year will be awarded and recognised as part of the Equestrian Victoria awards.
The Victorian AOR group has many riders from grassroots level to FEI which greatly encourages participation in EA Competition. It is designed to give AOR competitors an opportunity to compete in open classes, but separating their results from those of professional athletes. Performances from the period 1 July 2021 to 30 June 2022 will be taken into account.
Eligibility
Rider must be a current competitive Equestrian Victoria member
Competition horse should hold a current Equestrian Victoria licence
Equestrian Victoria affiliated events are the only state qualifying events for applicable points
Judging
The Victorian AOR Rider of the Year is determined by the AOR Committee based on the following criteria:
Points will be awarded for scores over 58% or over
Effective date range for points accumulation is July 2021 to June 30 2022
Points are awarded to each horse and rider combination
Points will be awarded for results gained in Official Competitive competitions providing the organising clubs supply the relevant AOR information to Equestrian Victoria.
Points will NOT be awarded for events with restricted entry e.g. Youth championships, separate team competitions.
Points are awarded for a level – points accrued at different levels will be recorded separately – i.e. not cumulative across levels.
Cumulative points will apply only in the calculation of the overall winner of the AOR Leaderboard.
Points will be allocated as follows: 6 points for first place, 5 for second, 4 for third, 3 for fourth, 2 for fifth, 1 for sixth. Points will be allocated according to this scale regardless of the number of AOR entrants in the class. If you are the only AOR rider in the class and you achieve a minimum of 58% you will score 6 points.
Horses and ponies will be considered as one competition for calculation of points where they compete in the same event (e.g. 1A, 1B) with the same judges on the same day. Separate points will not be allocated to pony combinations unless this condition applies.
It is the rider's responsibility to check AOR status, and if eligible, to ensure that they are listed on draw and results. It is most important that the scorer has your AOR status correct as this will ensure that you get your points.
Document that you have asked the scorer to amend the results sheet, e.g. by sending them an email.
Leaderboard points are calculated by a contractor on behalf of Equestrian Victoria. All queries regarding points/results should be directed to the email provided by the AOR Group. Queries must be received within seven days of the results being published. Any disputes regarding Leaderboard points will be referred to the AOR group for resolution.
EV Office
170 K Road
Werribee South VIC 3030
Phone:
(03) 9013 0707
EV Hours
M-F: 9am–5pm
S-S: Closed
©2023 Equestrian Victoria. All rights reserved. Site by: Equestrian Victoria