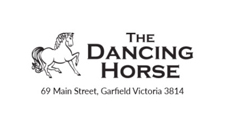 EQUESTRIAN VICTORIA
2020 CLUB OF THE YEAR

 EVENTING
FRIENDS OF BALLARAT EVENTING ASSOCIATION
Working together for 14 years the club has grown from helping out the local pony club to running an FEI 4*. Meetings are held at each other's houses and comprise of 5 families that have brought in more friends to share the fun and provided a way for the members of Ballarat Pony Club to continue the growth of the sport in the local area. We can now have 20 plus people at a meeting.
Friends of Ballarat Eventing Association conducts several events to raise funds which are then applied back into equestrian sports equipment and capital improvements at the Victoria Park Equestrian Precinct in Ballarat.
Friends of Ballarat Eventing Association aims to promote and develop the sport of Eventing.

 Members of Friends of Ballarat Eventing Association are a group of friends from a variety of backgrounds, and each contributes their area of expertise. This friendship and collective skill base are evident in the vibrant nature of the events the group run.
Berwick & District Dressage Club
Coastal Equestrian Club
DRESSAGE

Cora Lynn Show Jumping Club
JUMPING

Northern Victorian Show Jumping Club
Geelong Show Jumping Club
JUMPING