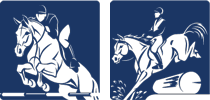 Victorian Barry Roycroft has been declared a Member in the General Division of the Order of Australia (AM) for significant service to equestrian sports, as an administrator, coach and competitor.
A member of Equestrian Australia's Hall of Fame, Barry first became involved in the sport as a rider and he attended three Olympic Games From 1990 to 2004, Barry was the National Young Rider coach, with three successful Trans Tasman Young Rider Eventing teams. Overseas, he assisted the Japanese Eventing teams and also created a very successful exchange program between Australia and Japan.
Concurrently he served on numerous committees since 1986 including the Board of Equestrian Victoria where he also served as Chairman, Eventing Victoria (of which he was Chair) and the National Eventing Committee. He also served as National Eventing selector. Barry is also a Level 3 NCAS Eventing and Jumping Coach and the founder of the Lakes and Craters Three Day Event which has been running since 1978.
"three–times Olympian, Member of Order of Australia and Equestrian Australia Hall of Fame"