PERFORMANCE BASED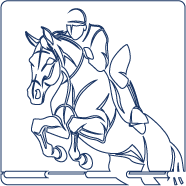 2020 Equestrian Victoria
Jumping Young Rider of the Year
About this award
The Jumping Victoria Young Rider of the Year award recognises the highest performing and the most consistent Victorian young jumping rider 1.25+ over the applicable period (2020).
Eligibility
Rider must be Victorian EA Registered AND
Have permanently resided in Victoria during the applicable period 2019/2020.
Be no younger than 16 years of age at the beginning of 2020 AND
Be no older than 21 at the end of 2020.
Qualifying Victorian events must be at a minimum 1.25m.
Qualifying interstate events must be a World Cup or State Title.
 Up to three wildcard shows at the discretion of the committee will also be considered.
Qualifying events
South Australian State Titles 2019
Royal Easter Show 2019
Waratah Show Sydney 2019
Tatura Indoor State Titles 2019
Willinga Park 2019
(ISJ) Victorian State Titles 2019
Geelong Summer Classic 2019
Boneo Cup 2019
Australian Jumping Championships 2019
NVSJC Summer Championships 2019
The Elms Sale World Cup Show 2019
YVJC Grand Valley Show 2019
If one or more of the above events main class does not meet the abovementioned eligible height then no points will be received from placing in the event.
Equality of points
Points are awarded to the Rider only (not the Athlete/Horse Combination).
The top 8 scores count towards the leaderboard results.
A rider with two horses entered into the main class will only receive the points from the horse with the higher placing.
The Australian Jumping Championships will have points allocated per each round including the final and be worth double points.
Scale of points will mirror and be adapted from the FEI Jumping World Cup Rules Article 656.2 and go to 16th place.
Points are allocated against the actual placing for the class and not the order of placing for Victorian riders at State and Interstate competitions.
Rider who are DNS, ELM, RET, DSQ receive a point score of 0 for that qualifying event regardless of placing.
"The more you celebrate in life, the more there is to celebrate"
2019
JUMPING YOUNG rider
of the year