MEET LEE
Lee is a committed and highly regarded Dressage judge. She has worked tirelessly to keep all Victorian officials connected and motivated during these testing COVID-19 times by coordinating and implementing expansive educational opportunities, teaching many the benefits of online learning not just within the state but Australia wide.
She serves on 2 dressage committees and currently chairs the Dressage Judges Education Committee. Lee has volunteered her time and effort to provide information to officials, and draws on a lifetime of experience to reliably and generously assist organizers of each major event in our state.
JUDGING CRITERIA
Level of competition officiated – state, national and/or international
Contribution to the wider officiating community within their sport, i.e. mentoring, development initiatives, etc.
Demonstrated commitment to continuous training and learning
HOW TO VOTE - VOTING HAS CLOSED
Before casting your vote we'd like you to get to know our finalists by reading their profiles below.
You'll also need your membership number, so have it handy when you're ready to make your selections. We also ask that you look at the criteria listed for each category and use these points to make your decision – remember, it's not about just being a nice person!
When you are ready to cast your vote, simply click on the VOTE NOW button.
VOTING ELIGIBILITY
You must have been a financial member at some point during the period 1 July 2019 until Monday 21 September 2020 to be eligible to cast a vote. You are only able to submit ONE voting form per category. The following will be deemed void and will be removed:
duplicate votes in a category by the same member
unfinancial members (as per time period above)
invalid or incorrect membership numbers
2019
OFFICIAL of the year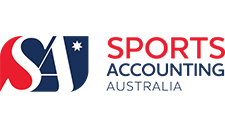 PROUDLY SPONSORING THE 2020 EQUESTRIAN VICTORIA OFFICIAL OF THE YEAR AWARD