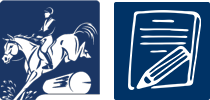 AWARDS
FINALIST – Julius L Patching Sports Official of the Year 2019

AWARDS
FINALIST Julius L Patching Sports Official of the Year 2019
Individual Roles
• Officiated at over 240 FEI classes, • Officiated in multiple equestrian disciplines including Eventing, Showjumping, Para and Dressage • Officiated at the full list of WEG (World Equestrian Games). • FEI Steward for Dressage, Para-Dressage, SJ and Eventing. • Attended FEI courses in the UK, NZ, US and Australia
Educational Roles
• Trained and supported numerous officials to officiate at the Olympics in Beijing, London, Rio and major WEG  and Olympic qualifying events such as Kentucky, Tattersalls Dublin, Samur, Normandy, Tryon, Wiesbaden, Blair Castle, Burghley, Badminton, Taupo, Hong Kong. • Set-up the officials/accreditation training and mentoring program for Eventing FEI Stewards.
Committees and Other
• Produces a regular newsletter sent out to FEI Stewards and Officials. • Created team chats (WhatsApp) for ease of communicating rules/regulations and decisions.
Chris has played a pivotal role in the advancement of Equestrian sport over many decades.  She is highly regarded by her peers for her emphasis on succession planning and her strong and selfless focus on developing others.  She is renown for regarding her teams' success as the most important part of the sport.
Chris has herself officiated at multiple Olympic Games and also many Olympic qualifying events along with multiple international competitions across Eventing, Show Jumping, Para and Dressage disciplines.  In addition, she has selflessly trained and supported many other officials to a comparable level over many years in order to ensure continuing high standards within the sport.  She has also continually been involved in state and club level events which are too numerous to detail.
To further reinforce her commitment to the development of other officials she initiated and rolled out – almost single-handedly – a training and mentoring program for FEI Stewards (previously non-existent).  In addition she sends out her own regular newsletter and facilitates WhatsApp chat groups for ease of communicating rules/regulations and decisions.