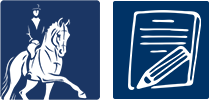 AWARDS
EV Administrator of the Year 2017/2018/2020
Julius L Patching Sports Official of the Year 2020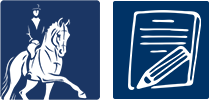 AWARDS
EV Administrator of the Year 2017/2018
Julius L Patching Sports Official of the Year 2020
Individual Roles
• National Dressage Selector • A Level Dressage Judge • Young Horse Judge • FEI Level 3 Steward • Victorian Branch Medication Control Officer • Medication Control Program Steward
Educational Roles
• EA Level 1 Dressage Coach • Coaching Coordinator Young Riders' Squads & Development Program • Skill Specific Traner/Coach Assessor • Judge Mentor
Committees
• Dressage Victoria • Victorian Coaching Committee
Events
• National Dressage Championships • Dressage & Jumping with the Stars • Victorian Dressage Festival • Young Rider Championships • Boneo Winter CDI • Boneo Classic
For over 40 years Jan Smith has selflessly contributed to the equestrian discipline of dressage across all levels from grassroots to Olympic.
The longevity, impact and diversity of roles Jan fulfills is evidence of her extraordinary dedication, excellence and commitment.
Jan has been a National Selector for the elite Australian dressage teams for many years. She is renown for her passion for developing the next generation of riders and ensuring the sustainability of our sport through her highly successful, comprehensive and integrated Young Rider Development Program.
Jan's extensive, up to date and reliable knowledge of rules, along with her highly regarded integrity, makes her the 'go to' official for dressage at a state and national level. She mentors other officials on both a formal and informal basis.
Jan's attitude is one that is described as 'more than 100% committed', 'tenacious', and 'tireless'.