Success made by P.S.I.
Performance Sales International

Major Partners – PSI Dressage & Jumping with the Stars
MAJOR PARTNER
Performance
Sales International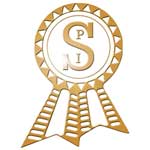 P.S.I. DOWN UNDER
The P.S.I. team are no strangers to collecting frequent flyer points, but there's one destination that not only tops the list when it comes to hours spent on the plane, but is also a favourite place to go. That place is, of course, Australia. 
P.S.I. have been supporters of the Australian Young Horse Championships, Dressage & Jumping with the Stars (DJWTS) for many years. The event celebrated its 21st birthday this year. It is a showcase of Australian sport horse breeding and a season goal for many young horses. Several horses that stood at the top of their field there, later progressed to successful careers on the international stage. And there are just as many P.S.I. stories that featured prominently over the years.   
P.S.I. DJWTS CHAMPIONS

Past Champions SPH Dante (Welfenadel x Dormello, P.S.I. 2014), his dam Donner Carina (Dormello x Donnerschwee) and the late Oldenburg stallion Solo Feliz (San Amour x Donnerhall, P.S.I. 2012) come to mind. Other top DJWTS contenders with P.S.I. roots include SPH Renaissance (Royal Hit x Clintino) by the Hof Kasselmann bred mare PSI Oltovia, She's Nice (San Amour x Akribori) and the full siblings Aber Halo and Aber Sienna, whose sire Aber Hallo was bred by Ulli Kasselmann.  
But it's not just the four-legged P.S.I. stars that are popular in Down Under. In the past Hof Kasselmann riders Nicole Wego and Frederic Wandres were invited to Melbourne as test riders for the young dressage horses and presenter of the dressage masterclass. In 2019 Swedish Grand Prix rider (and former Kasselmann rider) Therese Nilshagen was the much celebrated guest star and rider.   
Frederic Wandres has established quite a following in Australia, prompting a return for a series of clinics in Victoria and South Australia. His quiet approach to teaching and his way of finding the key to unlock the very best in every horse and rider combination proved a hit with all participants. From junior to Grand Prix riders, from amateurs to professionals, everyone keeps asking the same question, "When is Freddy coming back…?" 
But the Australian-German connection works both ways. Professional rider Daniella Dierks boarded a plane to Germany to support the P.S.I. crew during the busy Auction period. What a great addition to the team!