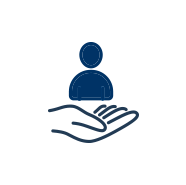 2021 EQUESTRIAN VICTORIA
LIFETIME SERVICE TO SPORT FINALIST
Catherine Shelley

MEET CATHERINE
Catherine has been involved in the grass roots of coaching in both able body and para equestrian for over 35 years. She established the Melton Equestrian Academy in 1988 and has been instrumental in the encouragement, support and coaching of many high level riders and coaches of present day. Catherine is a Coach Educator and has regularly supported many EV coach training days with the supply of both riders and horses. She has also sponsored many equestrian events over the years, including personally sponsoring the Equestrian Victoria Para Equestrian of the Year Award for the past 4 years. Catherine has always been dedicated to the sport both as a competitor and a coach. As a competitor she has been successful in both the show ring as well as dressage arena.
Well before the Off The Track program was developed she would re-educate and sell on many Thoroughbreds following the end of their racing career. Specialising in children's riding, she has been the foundation coach of numerous amazing riders over the years including Gitte Donvig, Justine Greer, and Haylee Beresford just to mention a few.
She has always been actively involved in Riding for the Disabled Association of Australia (RDA) as a coach and volunteer coaching. Bradley Britton, Joanne Formosa and Jan Pike. Both Jo and Jan are Paralympic riders that have at one time or another have been trained by Catherine.
Sadly, after 32 years, the Melton Equestrian Academy (MEA) has closed due to COVID-19. The Academy supplied horses and ponies for people to learn on and thus start their journey in the equestrian world. The school allowed for many horse-crazed girls and boys to become involved in the sport when their family could not afford the upkeep of their own horse.