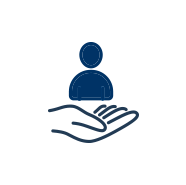 2021 EQUESTRIAN VICTORIA FINALIST
LIFETIME SERVICE TO SPORT
Wendy Abey

MEET WENDY
Wendy Abey has made a huge contribution to teaching children to ride in central Victoria. In Wendy's younger years she show jumped and evented to the highest level successfully. Over the past 50 years Wendy has dedicated a large part of her time to teaching children at pony club.
Wendy has a passion for teaching children to ride, and most importantly enjoying it. Over the past 50 years she has taught at Gisborne and then Riddells Creek Pony Club. With a good understanding and feel of SJ course design, as well as getting kids and ponies going many children found their love of jumping along with confidence under her instruction.
Whilst this was Wendy's forte she also loved anything that kids found fun and became involved in the early 90s in the Prince Phillip Mounted Games. Wendy went on to be a selector for many years.
In recent time Wendy had a lot of involvement in the Pony Club "speed to safety" which provided a gateway for some young riders to the racing industry. Always trying to keep things interesting, Wendy believed that children should be exposed to as many things they could do with horses as possible, with a large focus on keeping things interesting for the young boys who were part of pony club.
HOW TO VOTE
Before casting your vote we'd like you to get to know our finalists by reading their profile.
You'll also need your membership number, so have it handy when you're ready to make your selections. We also ask that you look at the criteria listed for each category and use these points to make your decision – remember, it's not about just being a nice person!
When you are ready to cast your vote, simply click on the VOTE NOW button.
JUDGING CRITERIA
In considering the award of Lifetime Service an individual should have demonstrated significant, sustained and high quality service contributing to the improvement, quality and accessibility of equestrian sport, Consideration should be given to the following:
Length of involvement in the sport
Initiatives developed or involved in which contributed to the enhancement of the sport
Significant mentoring to share knowledge
Time volunteering
Demonstrated approachability and integrity
VOTING ELIGIBILITY
You must have been a financial member during the 2020 membership year to be eligible to cast a vote. You are only able to submit ONE voting form per category. The following will be deemed void and will be removed:
duplicate votes in a category by the same member
unfinancial members (as per time period above)
invalid or incorrect membership numbers